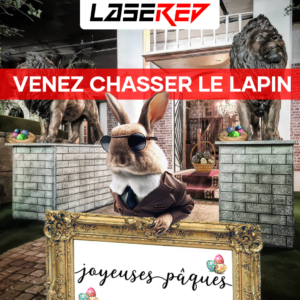 Pâques Lasered  - Come hunt the gangster bunny
Date & Place :
From April 8 to 10, LaseRed Lausanne
Rue du Flon 12, 1003 Lausanne
Can you get the gangster bunny?
it seems that he has made the manor his lair. He must have hidden treats all over the place!
It will take several people to stop it!
By reservation only
Info and reservation at
079 771 15 00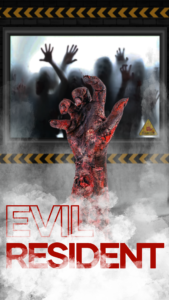 Evil Resident  – Zombies Invasion
Date & Place :
Prochainement chez LaseRed Lausanne
Rue du Flon 12, 1003 Lausanne
​
By reservation only

chf 390.- / session

(entre2-7 joueurs max)
Info and reservation at
079 771 15 00